Website Design / Development
Website development is a broad term for the work involved in developing a website for the Internet (World Wide Web) or an intranet (a private network). This can include web design, web content development, client liaison, client-side/server-side scripting, web server and network security configuration, and e-commerce development.

However, among web professionals, "website development" usually refers to the main non-design aspects of building websites: writing markup and coding. Website development can range from developing the simplest static single page of plain text to the most complex web-based internet applications, electronic businesses, or social network services.

For larger organizations and businesses, web development teams can consist of hundreds of people (web developers). Smaller organizations may only require a single permanent or contracting webmaster, or secondary assignment to related job positions such as a graphic designer and/or information systems technician. Web development may be a collaborative effort between departments rather than the domain of a designated department. -- Wikipedia

The costs of a website consist of upfront initiation and continued maintenance fixed costs as well as the variable labor costs to design, develop, implement and then maintain the website. With the continued expansion of the internet, both the fixed and labor costs have decreased over time and major complex websites no longer have to cost tens of thousands of dollars to implement, develop and maintain. In fact, many DIY'ers, with the time and a few brain cells, can fairly easily build their own simple website.
Obviously, we had done a ton of research, hit on an awesome "Black Friday" sale and secured ourselves a great, inexpensive solution that would fit our needs. Can everyone obtain this ? It is possible, but usually most folks just don't have the time to spend. But, in general, most simple websites can have yearly fixed costs of below $ 100 or even much less.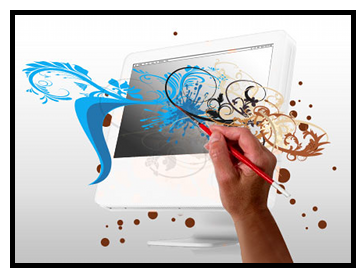 The majority of the costs with a website consist of the labor involved in designing, developing, implementing and maintaining the content of the site. Most items contained in the website, from articles to menus, take a significant chunk of time to construct. And time is money, as they say. Here is an infographic with 26 Things to think about. There has most certainly been several hundred hours spent in finalizing the content of the RE: website. And this content evolves and changes over time. Even more hours !
Web development tools have been produced and have evolved over time, to make the tasks of the initial website development much easier and streamlined. These tools are Web Content Management Systems ( WCMS ) and Web Template Systems, along with their integral associated extensions, modules, add-ons and plug-ins. These systems have taken away, for the most part, the hardcore computer geek tasks of programming and coding everything in a website.
Quite simply, if someone has a decent IQ and a few months worth of time to spare -- one can learn website development and build their own website. It isn't rocket science -- it's just computer science.
Except for the time. Time. Time. Always time. Most people just don't have the time.
Which is why most folks prefer to hire a Website Designer, such as we here at RE:. We would be happy to assist you with the entire process, beginning to end.
The 10 Steps of Website Development
The sub-menu items in this section are the step by step descriptions of the different major elements of Website Development and where possible, their associated cost range. Please investigate them for more detailed information. Or please continue reading in other areas of interest.
RE: is ready to assist you with any of your website development needs. Please contact us with any questions or requirements that you may have. As always, RE: thanks you for your consideration.