Website Content Management Systems
A web content management system (WCMS) is a software system that provides website authoring, collaboration, and administration tools designed to allow users with little knowledge of web programming languages or markup languages to create and manage website content with relative ease. A robust WCMS provides the foundation for collaboration, offering users the ability to manage documents and output for multiple author editing and participation.

A WCMS allows non-technical users to make changes to a website with little training. A WCMS typically requires a systems administrator and/or a web developer to set up and add features, but it is primarily a website maintenance tool for non-technical staff. -- Wikipedia.
In the past, websites where designed, developed, changed and maintained by technical people with vast knowledge of web programing and scripting languages. Lay persons didn't mess with websites because they didn't posses enough of the knowledge that was needed. Those times have changed with the development of WCMS software.
Now if a good WCMS is utilized, eventhough it may still be initially implemented by a web designer, most lay people can then learn how to change, update and maintain their own websites.

After much research, RE: has been utilizing the Joomla! WCMS as the base Website Content Management System for developing this RE: website and the majority of our client websites, and we are very pleased with our choice so far.
We feel that Joomla! can fill most basic website needs and offers plenty of extensibility to accomplish more complex requirements. At both the front-end and back-end, we feel that Joomla! can be easily taught to and learned by the lay person, so that eventually, websites developed by RE:, can be simply maintained and managed by our clients.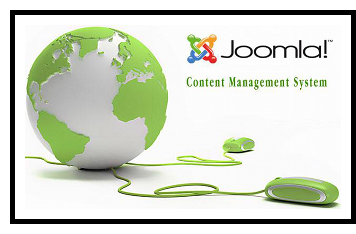 Joomla! is a free and open source WCMS tool that costs nothing. Joomla! is easily incorporated into most Web Host servers, usually as a one-click operation that takes just minutes to complete.
Joomla! WCMS
RE: can talk more about Joomla! but we will let them speak for themselves.
What is Joomla! ?

Joomla! is an award-winning content management system (CMS), which enables you to build Web sites and powerful online applications. Many aspects, including its ease-of-use and extensibility, have made Joomla! the most popular Web site software available. Best of all, Joomla! is an open source solution that is freely available to everyone.

What are some real world examples of what Joomla! can do?

Joomla! is used all over the world to power Web sites of all shapes and sizes. For example:

Corporate Web sites or portals
Corporate intranets and extranets
Online magazines, newspapers, and publications
E-commerce and online reservations
Government applications
Small business Web sites
Non-profit and organizational Web sites
Community-based portals
School and church Web sites
Personal or family homepages

*************
Joomla! is one of the world's most popular open source CMS. With millions of websites running on Joomla!, the software is used by individuals, small & medium-sized businesses, and large organizations worldwide to easily create & build a variety of websites & web-enabled applications.
Please visit www.joomla.org for more information.
WordPress
RE: also works with the WordPress blogging tool. WordPress, as of August 2011, manages 22% of all new websites and is currently the most popular blogging system in use on the Internet.
We shall also let WordPress speak for themselves ....
WordPress is web software you can use to create a beautiful website or blog. We like to say that WordPress is both free and priceless at the same time.

The core software is built by hundreds of community volunteers, and when you're ready for more there are thousands of plugins and themes available to transform your site into almost anything you can imagine. Over 60 million people have chosen WordPress to power the place on the web they call "home" — we'd love you to join the family.
Please visit www.wordpress.org for more informaion.
Technical Details
It is at this step in the process where Web Developers usually completely take over the website design project for their clients. Most folks just don't have the time to learn this stuff. RE: is available to climb on board the production, with a through knowledge of the Joomla! WCMS -- and more. We will go technical here. Also, extensions, modules, plug-ins, web templates, CPanel, CSS, PHP, HTML, etc. The vast majority of people don't even want to think about knowing all of these details. But, RE: thinks it's all cool !
RE: is here to offer you their knowledge on all of these technical items. You as the client, gives us the content requirements, and RE: will utilize all of these powerful tools to make everything look and work how you want it to. Please contact RE: with your website development wishes.