SSgt Anthony C. Rinehart, USAF Veteran
Staff Sergeant Rinehart is the son of a proud Principal of Rinehart Enterprises.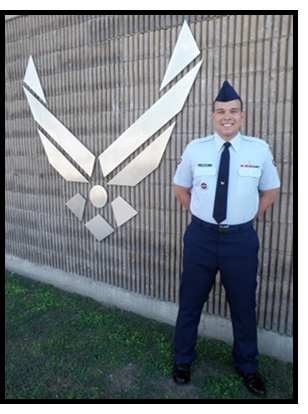 Sergeant Rinehart was honorably dischargeed from the United States Air Force and is living in South Carolina. His 8 year enlistment concluded in December 2016.
Tony was an Aerospace and Operational Physiological Journeyman in the 19th Aerospace Medicine Squadron, 19th Medical Group, 19th Airlift Wing, Air Mobility Command 18th Air Force, last stationed at Little Rock Air Force Base. The squadron delivers aerospace medicine services to enhance human performance and minimize loss from disease and non-battle injuries. Utilizing their expertise in the areas of physiology training, bioenvironmental engineering, public heath, flight medicine, health and wellness activities, medical readiness, optometric care and aeromedical movements the 19th Aerospace Medicine Squadron provides valuable tools to improve the peacetime, and if necessary, the wartime posture of Team Little Rock and their family members.
When something goes wrong at 50,000 feet, it's always an emergency. An Aerospace and Operational Physiology specialist teaches pilots and aircrews the skills they need to handle in-flight emergencies. Tony conducted training for all emergency devices needed while flying, such as oxygen masks, pressure suits, ejection seats, night vision and the use of parachuting techniques. If an aircrew member needs treatment after an emergency, he may provide it via a hyperbaric chamber. The things that Tony has learned, teaches and does are instrumental in ensuring the health and safety of our flying Airmen.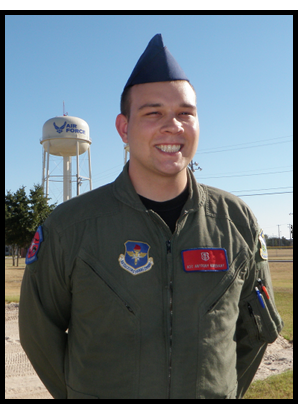 LRAFB is the only C-130 training base for the Department of Defense, training C-130 pilots, navigators, flight engineers, and loadmasters from all branches of the US military as well as 28 allied nations, in tactical airlift and aerial delivery. The 19th Airlift Wing provides the Department of Defense the largest C-130 Hercules transport fleet in the world, supplying humanitarian airlift relief to victims of disasters, to airdropping supplies and troops into the heart of contingency operations in hostile areas.
Sergeant Rinehart entered Basic Military Training at Lackland AFB in San Antonio, Texas in December 2008. His Aerospace Physiological Apprentice training was taken at Brooks City AFB, San Antonio. After training he was initially based at Laughlin AFB in Del Rio, Texas until November 2010. He then was assigned to Kadena AFB, Okinawa, Japan until November 2013.
From June to October 2012, Tony was deployed to Eskan Village Air Base, southeast of Riyadh, which is the capital of Saudi Arabia. Assigned to the 64th Air Expeditionary Group, 379th Air Expeditionary Wing, he became a part of the Facilities Security Force, who are overseeing local contractors and their work on various projects for the United States forces in Saudi Arabia. It was a very hot summer as Riyadh is one of the hottest, driest places on the planet.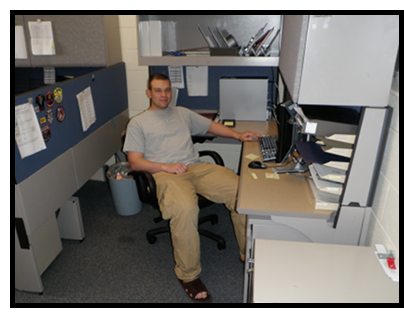 The photographs on this page were taken at Laughlin AFB, near Thanksgiving, 2010. Upper left is taken next to the Air Force's "Eagle" Symbol outside the main gate at Laughlin AFB, in full dress blues. Upper right is on base with the control tower in the background. Left is in front of the base's water towers, just steps outside of Tony's dorm room. Notice the Nomex flight suit that he gets to wear for most days at work. Pretty cool looking, although he says they are very hot to wear. Right is Tony at his desk, dressed down on a Sunday afternoon.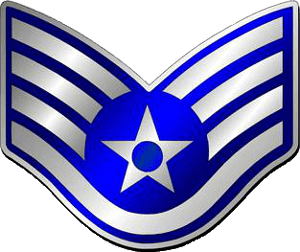 Anthony's local time and weather are shown on the right side of this website page. On the left side is a map showing Tony's location.
While based in Okinawa, Tony was witness to several Typhoons. During the Super Typhoon Muifa in August 2011, 41 inches of rain fell over the island in 30 hours, leaving major roads closed for days. Packing 100 MPH winds, thirty seven people on the island were injured, six critically. Tony said that the winds were so strong, if one jumped straight up in the air, you would land 4 feet backward from where you started. At one point during the storm it rained 19 inches in 9 hours. In August / September 2012, Okinawa was hit by 3 Typhoons within 30 days. The strongest winds for these were 125 MPH, but they delivered less rainfall as compared to Mufia.
An excellent vocalist, Anthony had been privileged to perform both the National Anthems of Japan ( in Japanese while in Okinawa ) and of the United States at several major base functions. As one can imagine, with this high honor, and sometimes looked upon by the General, he was crisp in full dress blues, clean, high and tight. He had received excellent reviews for these performances and continued to be invited to conduct them frequently.

The lower images are the Air Force Insignia of a Staff Sergeant and Tony's decorations earned during his service. In order from top to bottom & left to right they are the Air Force Outstanding Unit Award, Air Force Good Conduct Medal, National Defense Service Medal, Global War on Terrorism Service Medal, Air Force Overseas Long Tour Service Ribbon, Air Force Expeditionary Service Ribbon with a Gold Border, Air Force Longevity Service Award and the Air Force Training Ribbon.
The last photo was taken just before the Holidays in 2012, proud Pop and his "little boy". Tony put on his tux for this pic.
Tony's mailing address is below.
You may also leave a comment below for Tony, if you wish. We will be sure that he knows they have been received.
RE: and the rest of Tony's family and friends are certainly very proud of him, wish him godspeed and always sends him our love. Please Support Our Troops !