Ellie Clow !
RE: was privileged to assist in designing a business card for Ellie Clow !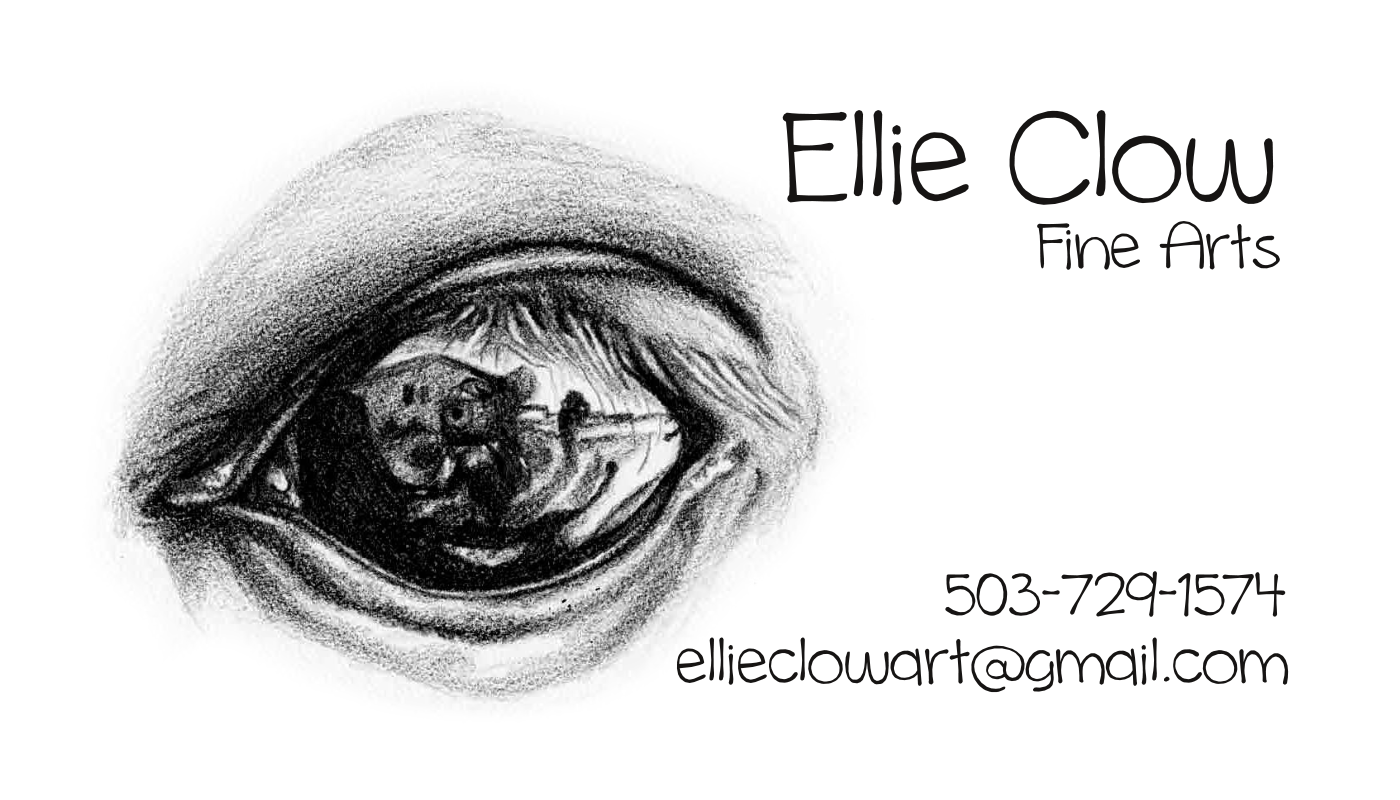 Ms. Clow is an artist in Oregon. Her main media is pencil / graphite on paper, in drawing animals, especially horses and equestrian related subjects. Her work is spectacular, showing great realism.
Her business card showcases one of her works, a finely detailed pencil drawing of the eye of a horse, showing the artist and background in the reflection. Her contact information is arranged around this artwork. An image of her business card is shown to the right.
RE: thanks Ms. Clow for the opportunity to work on this project with her and looks forward to seeing more of her fine art throughout her career.