The 12 Steps of Website Development
These 12 steps are all "must-halves" to create a successful business website !
We have all probably known someone who has gone through and been ultimately helped by a "12 Step Program" for some addictive malady that they've needed, or possibly have been required, to shake. They are basically about creating better habits, seeing the "Program" through to the end and then repeating some of those ever improving lessons, again and again.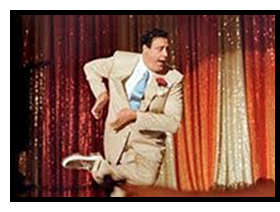 A similar process will work quite well with Website Development. It's now time for a catch phrase --
Mr. Gleason says, "and away we go."
#1 -- Domain Name
Your domain name may be as important as your company's name !
Arguably, in this day and age, one should form your company name from the availability of it's similar domain name. Did it matter what Google called themselves ? But they definitely needed google.com. Hopefully, you will be able to choose an appropriate, unique, memorable and easy to type domain name that ends with .com. If you're a not-for-profit, use .org. Keep the domain name as short as possible and don't infringe on anyone's copyrights. Visit copyright.gov to avoid a future lawsuit. Remember, this domain name will be an important part of your entities presence into your marketplace. There are many Domain Name Registrars in existence. An inexpensive price is what is needed here.
#2 -- Web Hosting
A totally reliable Web Hosting Services Company with excellent customer service !
Don't mess, and wind up in a mess, with the little guys when it comes to web hosting. You will want a heavy hitter here. Years of experience, lots of customers, 99.9% up time, excellent customer service ratings and an appropriately sized plan that fits your business needs. The more features they provide, the higher the cost. You get what you pay for. Did I mention excellent customer service ? I can't stress this enough, because you will be chatting with them from time to time. Even the big boys encounter problems and you will be interacting with them when it happens. Notice, that I said "when", and not "if" it happens. Let's just leave this as -- phenomenal customer service is a must-have.
#3 -- WCMS
A comprehensive WCMS, Website Content Management System, that is well documented, extensible, easy to learn, use and teach !
The WCMS is the brains of the website, running behind the scenes, keeping everything running smoothly. The WCMS either does or handles everything, like the director does for a film. Everything goes through it. If you build your own website, you have to learn your WCMS. If you hire a website developer, they will probably have to teach some parts of the WCMS to you, so you may make periodic modifications, yourself. If you'll need to make regular changes to your website, you will have to learn how to use the parts of the WCMS that accomplish these changes. Also, you may then need to teach others in your company. The WCMS runs in the back end, out of sight -- but it better not be ever, out of mind. Make sure it's a good one.
#4 -- Extensions
A plethora of Extensions, Components, Modules, Templates, Languages & Plug-Ins !
Above we tossed out the word, extensible. For the things that your already comprehensive, base WCMS doesn't already have included in it -- your WCMS should have the ability for other features, outside of the base WCMS, to be added into or onto it. For example, does your website need to handle eCommerce ? Most WCMS need extensions. Tons of them. For what ever function you dream up, and now you'll need your website to handle that dream, someone has already designed an extension to be able to accomplish that task. Why reinvent the wheel ? The extension gets added to the WCMS and off you go. Done. Entities are like the leaves on a tree, all are different. You will want your website to accomplish exactly what you want it to accomplish.
#5 -- Web Template System
A comprehensive Web Template System that is well documented, fully featured and layout flexible !
The above reads a bit like Step #3 doesn't it ? If the WCMS is the brains, the extensions are the central nervous system and muscles, then the Web Template System is the skin, face and hair. Templates are simply large extensions that are basically all about the "looks", and obviously, that is very important to your website. Where does all of your stuff go ? -- why ? -- and how does it look once it gets to where it is going ? Templates can be simple or not. We would recommend "not". A comprehensive, well designed Web Template System will handle all of the eventual beauty, even when things go wrong. Can you say, "404 Not Found" ? Don't go casual when it comes to your company's exterior appearance.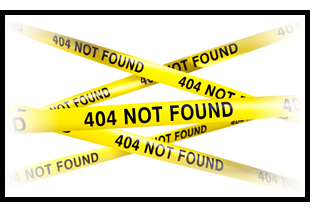 #6 -- Website Content
"Content is King !" -- Bill Gates, 1996

Your website can run flawlessly and it can look awesome, but if it has poor contents, all of the effort is for naught. In Texas they would say, "that cowboy is all hat and no cattle." The content of your website is the heart. A heart will keep beating even if one is brain dead with all of their skin burned. Content was mentioned in the above step -- we called it "your stuff". All of "your stuff" is important. "It", is quite simply, your entire website to your onlookers. If they don't find what they want, read what they want to read or like what they see and hear -- they will go elsewhere. Period. Your content can be read, seen, watched or heard. But, you'll need it to be remembered, trusted and forwarded on, in order for your website to be effective. That is no small task that will need to be consistently tended, like a prize winning garden.
#7 -- Indexing
Get your website indexed into all of the major search engines !
Like above, you have a flawless, beautiful, content rich website -- that no one knows is even out there, except you. Spread the news. Get the word out. In website terms it is called indexing. The major Internet search engines have to be informed of your existence or it may be a long time before they find out you are out there. Indexing costs nothing except your time. The biggest search engine is Google, but there are many others. Bing, Yahoo, Alexa, Ask, etc. Start with Google and work your way through others also. The more search engines know about your website, the more their search users will eventually know about your website. Search users are potential customers that you didn't know that you had, until they found out about you. Help them to know that you exist.
#8 -- Listing
Get your website listed in website directories !
Listing is the Internet version of the old yellow pages. Pure marketing and basic advertising. Back in the day, you were no where, with out a yellow pages listing. There are numerous good website directories out there. The Open Directory Project, Manta, a small business directory, and many more. The advantage of these Internet directories over the old yellow, is that many of them are free. Don't get me wrong, by all means, pay for the Yellow Pages also. All effective business marketing is a good thing. Search for a directory that is specific to your business focus. There is probably one out there somewhere. Again, the more information that you dish out about your website, the more the folks will hopefully, eat it all up. We have always loved a full, and then later, finished, plate. That's a good thing.
#9 -- Tweaking
Meta data, Keywords, Crawling & Redirects !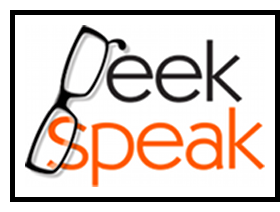 OK. What would a blog about this topic be without some real "geek speak" ? If you don't understand this tweaking stuff, hire a professional SEO firm to assist you with this step. The search engines still use meta data, meta descriptions and meta keywords, to various degrees. Your website should still be paying attention to that fact. Search engines will send out "bots" or "spiders" to "crawl", obtain and verify your website indexing. What if there are pages in your website that you don't want the search engines to let everyone know about ? Maybe you have parts that are for your internal business interests or employees only ? You will have to block those pages from the search engines. That is basic website security. Finally 301 redirects. www.whoever.com and whoever.com ( non-www. ) are two separate entities to a search engine, and you shouldn't want them that way. Your search engine rankings will be higher if you inform the search engines that they are to be treated as the same entity. That is a 301. Enough of the geek speak -- we have a headache.
#10 -- Socialize
Increase your website exposure with Social Media !
Basic word of mouth marketing, for free. Just like handing out your business card to everyone on the planet that you bump into. Your business website needs a link to your business social media sites, and vice versa. If you don't use social media with your business, start. Begin with Facebook, LinkedIn and Twitter and continue on from there. Get social about your website. Who better to help you market your website, than your friends and acquaintances. They know you, and they maybe know about your website. Make sure that they do know about it. And, they have friends that you don't know -- yet. The more exposure that you generate for your business website , the more potential success your website may have.
#11 -- Blogging
Begin a website relevant blog about your business !
Hopefully you are excited, knowledgeable and willing to share your insights about your business. Find something that you want to preach about and step onto the soapbox. You don't have anything to say ? Bull. I'm sorry ... but there are folks out there in the world that will be interested to hear what you have to say. Believe me, 7 billion people want to know how to build a better mouse trap. Most of us hunger for information and more knowledge. Wikipedia is a prime example, as a top 10 most visited web entity. If you don't learn something new everyday, you will die, stupid. Have you heard of the Darwin Awards ? Start blogging and be surprised from the results. If you are bad at the start, you will get better with practice. Keep going. Blog inside your website or link it back to your website, to generate more website traffic.
#12 -- Repeat
Go Directly to Jail !
No, not really. Go back to Step #4 and keep going, over and over. Make everything better. Double check things. Is everything updated ? Refine. Think of something new to add. Increase your content. Trash what isn't working. Maybe something that you do will "go viral", in a good way. Better, faster, higher, stronger. There is really no end to a successful business website. Keep going, over and over. Enjoy !
"And away we -- went ?" and here you are. The 12 Steps that then turned into the Spanish Steps. We are sorry, but a website, like any pure design, is never truly ever completed -- as it can always be made better with more effort and time. And why not make it more effective if you can ? Your business is worth it, isn't it ?
Please add your comments to this blog below, if you wish.
About the Author

Bradley S Rinehart, Principal, Webmaster, Designer, Copywriter
Rinehart Enterprises | Phoenix, Arizona
www.rinehartenterprises.com
Rinehart Enterprises, aka, RE:, are Business Presence Consultants
Designing Complete Presence For Business !