Graphic Design
Graphic design is a creative process - most often involving a client and a designer and usually completed in conjunction with producers of form (i.e., printers, sign makers, etc.) – undertaken in order to convey a specific message (or messages) to a targeted audience. The term "graphic design" can also refer to a number of artistic and professional disciplines that focus on visual communication and presentation. The field as a whole is also often referred to as Visual Communication or Communication Design. Various methods are used to create and combine words, symbols, and images to create a visual representation of ideas and messages. A graphic designer may use a combination of typography, visual arts and page layout techniques to produce the final result. Graphic design often refers to both the process (designing) by which the communication is created and the products (designs) which are generated.

Common uses of graphic design include identity (logos and branding), publications (magazines, newspapers, and books), advertisements and product packaging. For example, a product package might include a logo or other artwork, organized text and pure design elements such as shapes and color which unify the piece. Composition is one of the most important features of graphic design, especially when using pre-existing materials or diverse elements. -- Wikipedia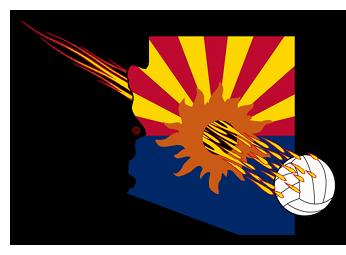 RE: has the capabilities to weld many tools to complete its graphic design projects, from simple paper and pencil to complex computer-aided graphic design software programs.
To the left is RE:'s logo project for the Arizona Sizzle, a women's professional volleyball club. Our client loved it even from our first draft, but the first draft was just that -- a draft. This is the fourth version ( as the client liked it better than our fifth version ) -- at that point, we all decided the logo was completed. You see, we won't let anything go out the door that we aren't justly proud of, and that can take time and effort. This logo was an intense 20 hours in the making.
Our two major computer programs utilized are GIMP and Scribus. Both of these tools are free and open source computer programs that can become very powerful for the development of most graphic design solutions.
GIMP
GIMP (GNU Image Manipulation Program) is a free and open source software raster graphics editor. It is primarily employed as an image retouching and editing tool and is freely available in versions tailored for most popular operating systems. In addition to detailed image retouching and free-form drawing, GIMP can accomplish essential image editing tasks such as resizing, editing, and cropping photos, photo montages combining multiple images, and converting between different image formats.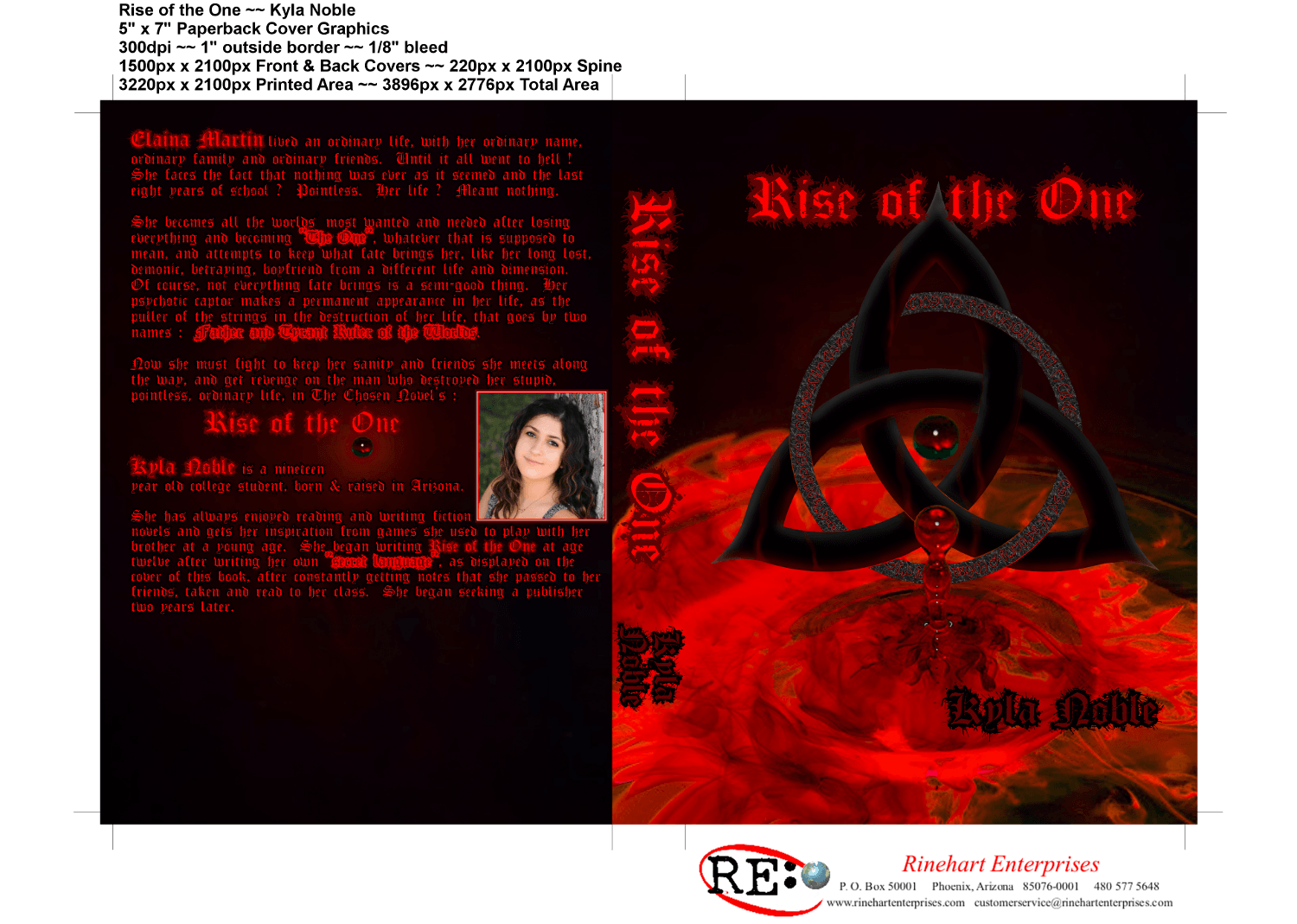 GIMP can also be used to create animated images in many formats such as GIF and MPEG through the Animation Plugin. GIMP's product vision is that GIMP is a free software high-end graphics application for the editing and creation of original images, icons, graphical elements of web pages and art for user interface elements.
Just how powerful is GIMP and what can RE: do with it ? The 5 x 7 paperback book cover to the right was done solely with GIMP. Please right click and open the image to see it in greater detail. There is approximately 100 hours in this cover design. You can buy it from Barnes & Noble !!
Scribus
Scribus is a desktop publishing (DTP) application, released under the GNU General Public License as free software. It is based on the free Qt toolkit. It is known for its broad set of page layout features, comparable to leading non-free applications. Scribus is designed for flexible layout and typesetting and the ability to prepare files for professional quality image setting equipment. It can also create animated and interactive PDF presentations and forms. Example uses include writing small newspapers, brochures, newsletters, posters and books.
Other Graphic Design Aids
Depending on the design needs, we also have the capabilities to use OpenOffice, Photoshop, Inkscape, TinyPNG, PNGGauntlet and PngOptimizer. We convert nearly all of our photos and images into the PNG file format. We hate JPEG !
Original & Computer Aided Graphic Design
RE: has the creativity and capabilities to accomplish most any graphic design need that anyone could dream up. A basic list of possible graphic design requirements for your business may include ...
RE: is ready to tackle any graphic design project that our clients can conjure. Please contact us with your ideas and we will endeavor to make them a reality.