Joomla!
Joomla! is a free and open source content management system (CMS) for publishing content on the World Wide Web and intranets and a model–view–controller (MVC) Web application framework that can also be used independently.

Joomla! is written in PHP, uses object-oriented programming (OOP) techniques and software design patterns, stores data in a MySQL database, and includes features such as page caching, RSS feeds, printable versions of pages, news flashes, blogs, polls, search, and support for language internationalization.

As of March 2012, Joomla! has been downloaded over 30 million times. Over 6,000 free and commercial extensions are available from the official Joomla! Extension Directory, and more are available from other sources. It is estimated to be the second most used CMS on the Internet after WordPress. -- Wikipedia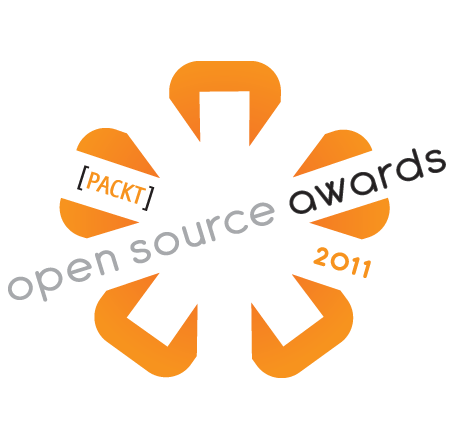 After much research, RE: is utilizing the Joomla! WCMS as the Web Content Management System for developing the RE: website, and are entirely satisfied with our choice so far. When we have the choice, we choose Joomla!. Joomla! is the anglicised spelling of the Swahili word, jumla, meaning "all together" or "as a whole "
Joomla! won the Packt Publishing Open Source Content Management System Award in 2006, 2007, and 2011.
It powers about 3.1 million websites according to BuiltWith.com, including about 3,200 government agencies' websites, blogs and intranets. Approximately 1.2 percent of the Internet is running on Joomla!
Who is using Joomla! ? See Joomla!'s Portfolio. Peugeot, Leonardo Di Caprio, MTV, the City of Mexico City, Jaguar, the Eiffel Tower, General Electric, eBay, Palm, IKEA, Sony Pictures, McDonalds, Pizza Hut, Holiday Inns, the Port of San Diego and the University of Alabama in Birmingham are just some who use Joomla! You can also visit Joomla!'s Community Showcase.

If you are into visuals, we found a cool graphic done by our friends at Joomlashine, called Joomla! CMS in the plain numbers.
We feel that Joomla! can fill most basic website needs and offers plenty of extensibility to accomplish more complex requirements. At both the front end and back end, we feel that Joomla! can be easily taught to and learned by the lay person, so that eventually, websites developed by RE:, can be simply maintained and managed by our clients.
Joomla! is a free and open source tool that costs nothing. Joomla! is easily incorporated into most Web Host servers, usually as a one-click operation that takes just minutes to complete.
Even though we think Joomla! is straight forward and easy to understand, most folks just don't have the time to learn all this stuff. RE: is available to climb on board the production, with an extensive knowledge of the Joomla! WCMS -- and more. We will go technical here, as we also provide knowledge of, extensions, modules, plug-ins, web templates, CPanel, CSS, PHP, HTML, etc. The vast majority of people don't even want to think about knowing all these things. But, RE: thinks it's all cool ! We learn new things everyday. If we don't, we will die stupid. Technology moves fast.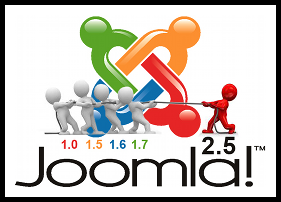 Upgrading / Updating
RE: notices that many websites are still running on Joomla! 1.5 / 1.6 / 1.7, and even some still on 1.0 ! These versions are now all outdated and not recommended. Please read this article if you still have a 1.x website.
In the Joomla! community, there are now 2 different versions of the Joomla! WCMS that you could be running at present, depending on your situation.
RE:'s current and recommended version of the Joomla! WCMS is now 2.5.24.
On 30 April, 2014, Joomla! has released it's newest version, 3.3. Joomla! has recently changed their release schedule approach. Joomla! 3.3 is a major change as they are totally revising the look and feel of Joomla! which will be far more mobile friendly on the front and back ends. The current version of Joomla! 3.3 is now 3.3.3.
If you aren't up to date, RE: strongly suggests that you get there ! With each new release of Joomla!, it will be a more complex task to get your site up to date.
Don't let your website get lost in the dust !
This RE: website is currently powered by Joomla! 2.5.24. We always try to stay up to date and believe that you should also.
RE: is here to offer you their knowledge on all of these technical items. You as the client, gives us the content requirements, and RE: will utilize all of these powerful tools to make everything look how you want it to. Please contact RE: with your content management requirements.