About Us
We are Rinehart Enterprises, aka RE:, for short. We are Designing Complete Presence For Business, and are located in Phoenix, Arizona, in the Village of Ahwatukee Foothills.
RE: offers complete business presence solutions, business presence consultancy, website design, development & SEO, content management solutions, original graphic design, computer aided graphic design, logo design, favicon design, business stationary design, business card design and numerous other business marketing designs.
Hiring / Partnering
At this time, RE: is not hiring. We are also not considering any partnership relationships with other companies or individuals. We have our team in place. Please, No Solicitors !
Hours
RE: works when you need us, or when your project necessitates us to work. In the information technology world, sometimes that means 2 o'clock in the morning. We are here to do what it takes to get the job done correctly. What ever it takes. Our alarm clock works just fine and we regularly burn the midnight oil.
In general, you may try contacting us during the following hours. The remaining time, we reserve to the intensive work for our clients. Please leave us a message and we will return your call. Or emailing us is even better. Please, No Solicitors !
Monday 10 - 12 & 4 - 6
Tuesday 10 - 12
Wednesday 10 - 12
Thursday 10 - 12
Friday 10 - 12
Sunday 4 - 6
We are closed on Saturdays and all US Holidays.
All times are Arizona Time (MST). Arizona does not observe daylight savings time. We have our Arizona clock on our Welcome page.
Telephone
Toll Free - 855 562 9020
Direct - 480 577 5648
If we don't answer, please leave a detailed message. We may have been up at 2 AM as stated above. Truthfully, we can't answer many calls because we are usually right in the middle of something, but we will return them all if you leave a message. We want your business. Please, No Solicitors !
Email
This email address is being protected from spambots. You need JavaScript enabled to view it.
We will reply to your emails. We want your business. Please, No Solicitors !
Staff & Consutants
Within the design community, the head(s) of a design firm is called a Principal(s). The founding Principal at RE:, Rinehart Enterprises, has been designing numerous and varied projects in several different fields for nearly 35 years.
Bradley S. Rinehart
Principal, Developer, Designer, Webmaster, Copywriter
Information Technology
Website Design, Development & SEO
Graphic Design
Business Manager at nTier Technologies, LLC, Phoenix, Arizona
Founder of the Joomla! Users Group of Phoenix, Arizona
Member of the Arizona WordPress Group
WordPress Consultant
In 2011, Brad's old college buddy asked him to help start up his new business, nTier Technologies, LLC, as his business presence consultant. The beginning of that task spawned Rinehart Enterprises, aka RE:, for short.
A designer by training, a computer geek from well before the time of PC's and never afraid to try new things, the companies of nTier and RE: are both very successfully launched and progressing forward. Many lessons and tricks have been researched, self-taught, stumbled upon, learned and implemented since that time which may be of great benefit to your overall business presence.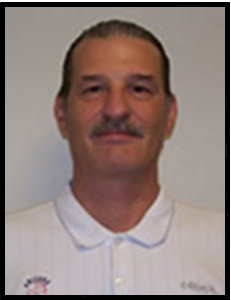 Brad began college in 1978 as an Architecture major, attending Iowa State University of Science and Technology. In 1979, having a roommate whose interest was in Computer Science, he began a double major in Architecture and Comp Sci. After years of studies and part-time work, the Comp Sci major was dropped ( two credits short of a minor ) and a Bachelor of Arts in Architecture degree was completed. Along with architectural design and comp sci studies, Brad did illustrations and graphic design work for ISU graduate student's thesis's for 2 years.
Moving to Phoenix in 1983, then to Connecticut in 1995, he worked as a Project Manager / Project Architect with various firms in Phoenix, Greenwich, CT and New York City until 1996, becoming a Registered Architect in Arizona in 1991 and founding a partnership at his own architectural firm, two registered architects, inc., along the way.
In 1985, at his second architectural firm, he was tasked to research and fully implement that firms embarkation into the newborn field of Computer Aided Design ( CAD ). Beginning with AutoCAD Version 2.0 running on an IBM AT personal computer with a 286 processor at 8 MHz, for over a decade he remained fluent in AutoCAD, up until Release 13, utilizing it almost exclusively for all of his firm's construction documentation project requirements.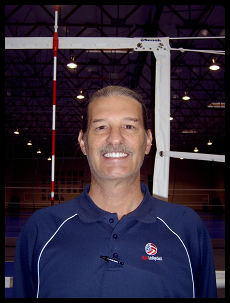 Moving back to Phoenix from Connecticut, he began a new career as a REALTOR which was pursued for a dozen years, until the real estate bubble burst a few years ago.
Involved with playing sports his whole life and after falling in love with playing competitive volleyball as an adult, he began refereeing volleyball in 1989, which is pursued to this day. Brad has refereed well over 20,000 volleyball matches, including all levels, junior high to college; girls, boys, adults and pros; indoor & on the beach. A respected official, he has been a part of 8 Arizona High School State Championship officiating crews; score-kept, line-judged and refereed at 5 NJCAA Division II National Championships and is also currently the official scorekeeper at both South Mountain and Scottsdale Community Colleges in the Phoenix area. He was also a former referee for the Arizona Community College Athletic Conference, the NCAA for several beach volleyball programs and also the AVP for professional volleyball.
Since his architectural firm partnership in 1991, then as a REALTOR and now with Rinehart Enterprises, he has remained a mostly self-employed, successful, entrepreneur for the past 25+ years.
RE: hopes you will contact us with your business needs and ideas, large or small. We will do our best to assist you in furthering your company presence towards your marketplace and community. We thank you for your consideration and trust placed in us.
Following is a list of the other talented folks involved with RE:'s successful business.
SSgt Anthony C. Rinehart, USAF (Retired)
Principal, Copywriter
Information Technology
Big Tony has his own website page located here.
Brian T. Smith
Developer, Designer, Webmaster, Copywriter
Information Technology
Website Development & Design
Read about Smitty at his website, www.ntier-tech.com .
Manager at nTier Technologies, LLC, Phoenix, Arizona
Justin C. Blake
Developer, Designer, Webmaster, Copywriter
Website Design, Development & SEO
Read about Justin at his website, www.jcblake.com . Photo ----->
President of ATM Service & Repair, LLC, Phoenix, Arizona
Doris M. Rinehart
Copywriter
Doris was a college English professor for many moons.
Adam Behrends
Copywriter
Adam attends Arizona State University, majoring in English, specifically, Creative Writing.